OH!MY GOLLY:A BARD
And a twenty gallon container that's filled with lard.
From all of that hog-fat, a lot of things can be cooked in that.
"Quirks" was composed in 1998 by George Fulks.
Quirks! Tiny spurts of cosmic consciousness.
Some pleasantly fragrant- many noxious.
Yes. The clever robin knows,
As across a picket-fence it goes.
Hopping and jumping- bobbling ahead.
And now it's perched upon a shed.
Yet I, the man, have work to do.
I'll walk the meadow in search of hue.
And I've made a promise to trim the grass
Before I let the daylight pass.
Quirks! Tiny spurts of cosmic consciousness.
Some pleasantly fragrant- many noxious.
OH!MYGOLLY: A BARD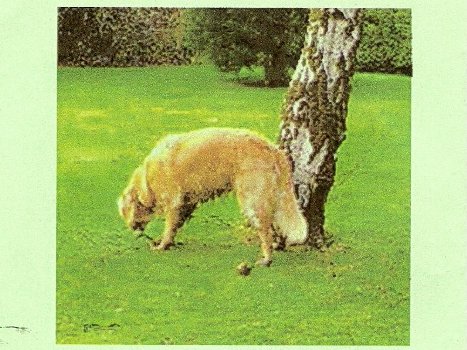 At-a-boy, El-roy!
Go gettum!' Ketch-um fetch-um!
Make-um a believer, golden retriever.
Ho-hum! Ho-dum!
s Scratchin' fleas. Transmitting disease.
Givin' measles to the weasles.
At-a-boy, El-roy!
Go gettum'! Ketch-um fetch-um!
Make-um a believer, golden retriever.
Daughter of Jennifer Gail Fulks Parish and Jessie Parish, this image is from a photo shot in October, 2008. Grand-daughter Jade was in pre-school, age four years.
George Fulks: 1997 (recovering from pneumonia)"Golden Retriever" was a non-sense verse that came in a "jiffy." All American scholars and those of extremely high intellect should memorize that chant. It's not Gregorian.

"Casino"

My goodness, gracious!

Isn't the gambling casino spacious?

Hand me my flip-flops,my bunny!

And five-hundred dollars of your money.

You might stay here in the pad

And have a chat with your mom and dad.

Give baby Betty Sue a hug from me.

I won't return until tomorrow at three.

For a good-by kiss, I'll gamble and won't miss.

My entry there is a splendid affair.

A nibble on my cheek from Miss Susan Leek.

Kiss me, my sweet hostess or whomever sits the closest.

You retired but should have been fired.

George,you should never have been hired.

It was your soft, deep voice that we all admired.

Your license as a teacher has not yet expired

Attending a refresher course will now be required.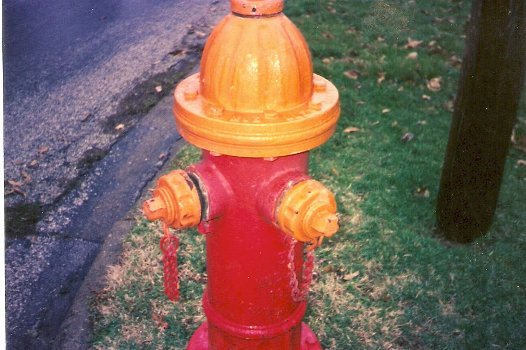 A poor little child has missed the schoolbus at the corner of Jefferson and Mechanic Street in Hillsboro, Illinois. It's the day of the Christmas party at school. Someone in its class at school will not receive a Christmas present. The child does not know its way to school.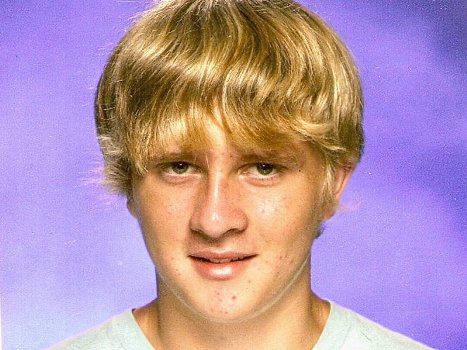 Photo image is of Austin Finn, a fourteen year old Grandson. Truly related to Huckleberry as depicted in Mark Twain's "Tom Sawyer and Huckleberry Finn", Austin's ancestors moved to Illinois from an area near Hannibal, Missouri. Related to Austin that Mark Twain was a riverboat pilot and had an excess time to think as he moved along the Mississippi River.
Grandfather George Harold Fulks dedicates and reserves this section of rummageandella.com to his grandchildren. Hoping that you will use a few minutes of time each week to be creative and keep your family updated so it won't be so difficult to research your family history in the future. I am poorest at poetry, and you'll have plenty of room here.(November 29, 2008)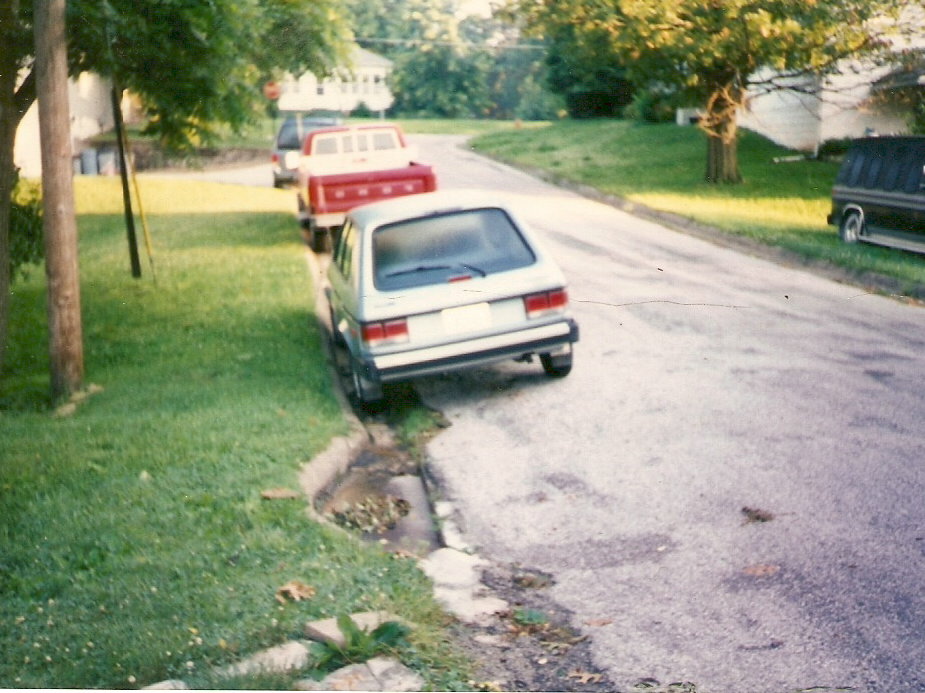 Very early during my residence here on Jefferson Street, we had trouble with our vehicles and our total income. My 1986 Nissan was still mechanically sound, but the catalytic converter had rusted out. So had the chassis of that truck. The greatest error was my failure to have it undercoated. You asked me about "Liver" the last time you visited, Rick. Here are their vehicles. Consider though-if we lived in a large city, our rent or house payments would be so high, we'd be forced into poverty. In many countries, inflation is so high that a pair of socks takes a whole weeks' wages. The U.S. standard of living is still better than in many countries. Would you want to give up your American citizenship? I wouldn't.
PURIFICATION
Satan was conceived, and then he died.
The universe was then purified.
From out of that hole in the dark abyss
And the endless void its hideous face was then destroyed.
From what was natural emerged paranoid.